Laura Murray described the alleged harassment as the "last straw" in an unsupportive work environment
Two former Labour staff were asked to sign confidentiality agreements after making complaints of sexual harassment about a senior official.
Documents show the women had reported the party official for "inappropriate" and "possessive" behaviour.
It has emerged as the ex-staffers have been named as potential sources of a leaked report about the party's handling of anti-Semitism.
The official was temporarily suspended and strongly denied the allegations.
Laura Murray and Georgie Robertson refused to sign the legal agreements and chose to resign without payouts, according to documents seen by BBC News.
Their lawyer, Mark Stephens, said the contract violated the equality watchdog's guidance and Labour's own policy on non-disclosure agreements.
Labour said it takes any complaints of sexual harassment "extremely seriously" and fully investigates them in line with the party's procedures.
Ms Murray had been working as Labour's head of complaints and Ms Robertson was a press officer when they raised concerns about "inappropriate behaviour" from a senior official in March 2020.
The pair said they were assured their complaints would be kept confidential because they feared retaliation and were not yet ready to instigate a formal process, but the official was informed by HR without their consent.
The BBC has seen documents including an initial complaint, formal grievances, and official correspondence.
In them, Ms Murray complained the man was acting "overbearing and possessive" and had been pressuring her to go for drinks with him.
He was also "constantly messaging at all hours of the night" and had made inappropriate comments about her love life and her attractiveness, it added.
Ms Murray had first tried resigning in January that year over what she described as the "last straw" in an unsupportive working situation but was persuaded to stay on.
"It was really, really obsessive levels of communication," she told the BBC.
"And because I was more junior, I didn't really know how to protect myself."
Ms Robertson alleged the official had also previously sought her out while she was working late and had pressured her to go for drinks with him following a private event.
"After rebuffing his advances, he then started to spread false rumours that I was sleeping with a married man at work," she said.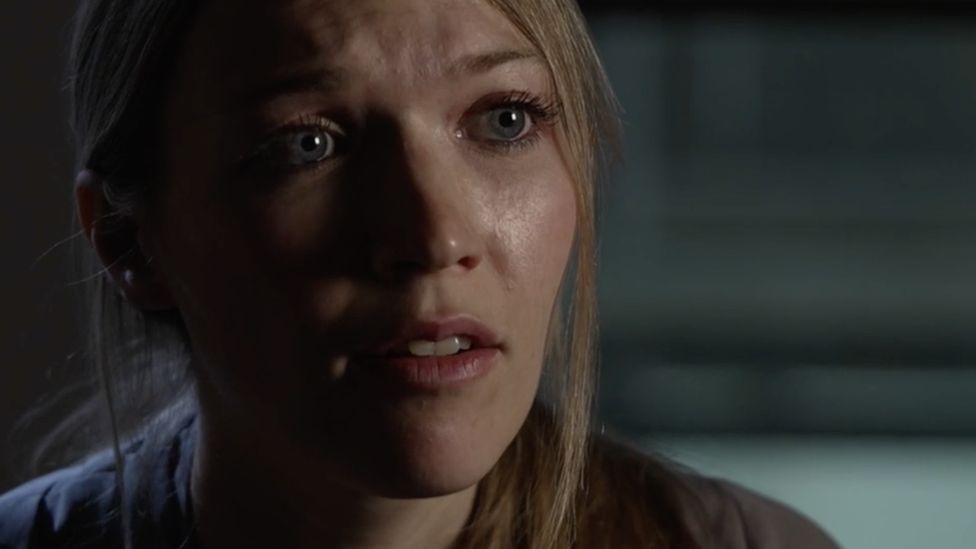 The official was suspended by Labour, but he was then reinstated after the women said they felt "pressured" to withdraw their complaints and had no confidence in the process after their request for confidentiality had been ineffective.
"When he came back to work, I felt like he was just trying to get revenge against me, and I felt completely disempowered to do anything about it," Ms Murray said.
They later submitted formal grievances but said their complaints were "never dealt with seriously" by the party after that.
The leaked report
The next month, in April 2020, an internal report about Labour's handling of anti-Semitism complaints was leaked which raised questions about the party's culture.
It contained hundreds of private messages from named staff members, some of whom are currently taking legal action against Labour for an alleged data protection breach.
Ms Murray and Ms Robertson had been instructed under then leader, Jeremy Corbyn, to work on the report and were questioned as part of an independent investigation.
Both women were big supporters of Mr Corbyn's leadership, entering politics under his wing, and Ms Murray is the daughter of one of his then closest aides.
The pair denied leaking it but were requested to take a period of leave while the investigation was under way, which was later found to be inconclusive.
Refused to be silenced
After months of uncertainty about their jobs, Ms Murray and Ms Robertson took out formal grievances and tried to negotiate their exit.
By this time, Sir Keir Starmer was the new Labour leader, and they say the party failed to properly investigate their complaints.
The BBC understands Labour did not subsequently raise these formal grievances with the senior official, who had previously denied the allegations.
"It was months of very intimidating and aggressive conduct from the party," Ms Robertson told the BBC.
"It felt like a slap in the face and just being completely thrown under the bus."
The pair then resigned after Labour party lawyers asked them to sign a settlement agreement with a broad confidentiality clause, seen by BBC News.
"I refused to accept that and to be silenced," Ms Robertson said. "It could encourage the party to use those agreements in future with other women who'd been harassed."
The legal agreement would have stopped them from speaking about their experiences of harassment and from bringing any present – or future – claims against the party or the official.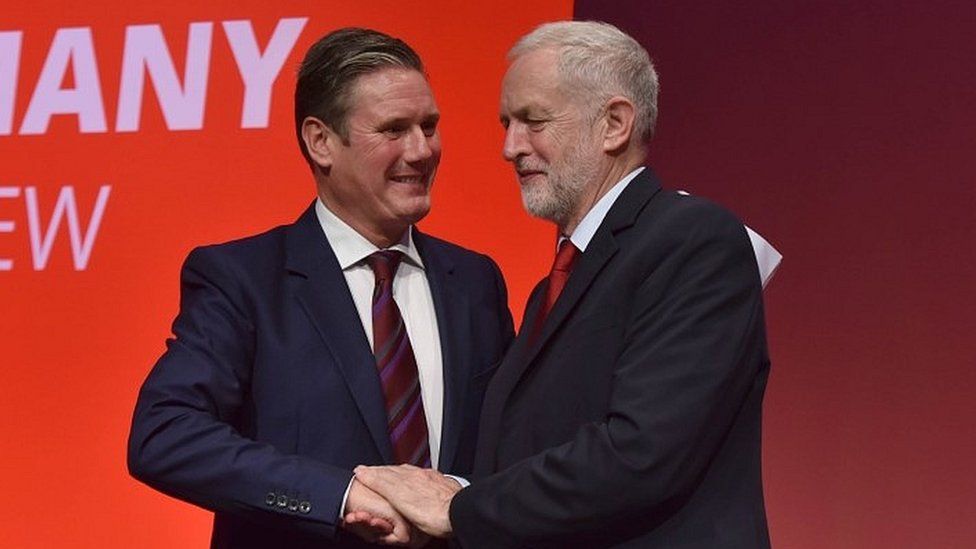 It would have also required them to compensate Labour for all costs related to the leaked report, their lawyer said.
"No person in their right mind would trust them not to treat that indemnity as a means of oppression," said Mr Stephens.
"As a consequence of that, I think we've seen an attempt at abuse by the Labour Party in the way that they have dealt with this."
Ms Murray has since quit politics and trained as a history teacher; while Ms Robertson, who is a Labour councillor, intends to do the same and told the BBC she will not be standing for re-selection.
"It's been hellish to be honest. I never thought I would end up here," said Ms Murray.
"I know I didn't leak the report. And I'm just in shock that the Labour Party would think it's OK to treat an ex-employee or anybody like this."
In a statement, the Labour Party said it "takes any complaints of sexual harassment extremely seriously, which are fully investigated and any appropriate disciplinary action is taken in line with the party's rules and procedures".